A scheduling experience that you will love to use
canUmeet is an appointment scheduling platform that provides a powerful set of features to add provide a great booking experience to your customers on any website.
Let's Get Started
Versatile meeting templates for all your needs.
1-on-1 Bookings
Allow customers to pick individual timeslots with you.
Group Booking
Allow multiple customers to pick the same timeslot.
Team Meeting
Allow multiple customers to pick timeslot with your individual team member.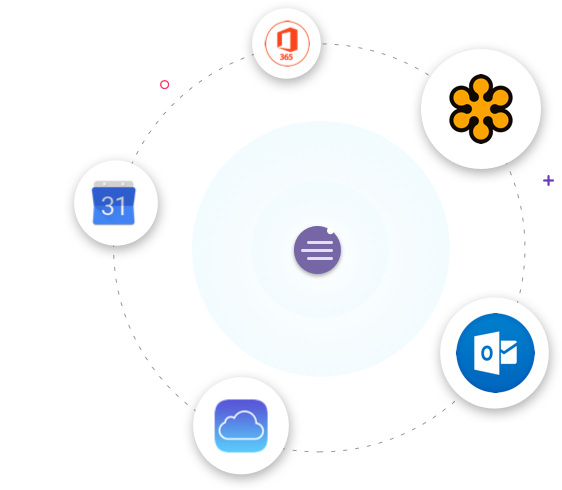 Calendar Integration
Works seamlessly with your Google Calendar, Outlook, Office 365 and iCloud calendar so you never get double bookings
Connect with your existing app
Integrate with Mailchimp, Google Contacts, Slack, Wordpress and many tools which you already use.
Embeddable Widget
Embed canUmeet widget in your website to avail booking service to your customer.
Out-of-the-box configuration
Soup to nuts, why canUmeet is a win for your personal & business growth.
Online Booking
Let your clients' book events or appointments with you through a customized booking page from any computer or mobile device.
Buffer times
Control how much time between bookings is needed.
Appointment Reminder
Stay ahead of the game and get notified anytime a new meeting is scheduled, re-scheduled or cancelled.
Email Reminders & Confirmation
Never miss your scheduled appointments, hot-prospect meetings, client-demos or calls again.
Analytics & Reporting
With our app analytics, learn how your booking page is performing and where traffic is coming from.
Embeddable widget
Embed the canUmeet widget into your website to offer a booking service to your customers.
Customizable Branding
Easily customize your booking page to reflect the same branding appeal as your website or store.
Timezone detection
canUmeet automatically detects and takes care of scheduling timezone
Collect Payment
Accept payments from your customers using Stripe before appointments or meetings.
Have a feature request in your mind?
If there are any feature or enhancement request you would like to share with us or want us to provide you detailed explanation on available features, feel free to drop us a line at support@canumeet.com
Start using canUmeet now
Stop spending hours on email follow up trying to find the right time for meetings. Create your availability page in minutes for free. No credit card required.